February 1st will be here before we know it! That day, all of our 2021 classes will be open for registration and those class descriptions along with complete information will be available on our website. The site will be in "maintenance mode" soon, but available again for registration on February 1.
Note: If you visit our website before February 1st, all dates and classes refer to last year.
Featured on the cover of this year's brochure is a Fair Isle sweater knit by Mary Germain. Thank you, Mary, for your beautiful knitted design!
Our 2021 schedule (see link below) is not an exact duplicate of 2020, but since the overwhelming majority of classes were put on hold last year, we felt the best option was to offer them again. Our hearts are set on conducting all of the 2021 classes, keeping in mind we will continue to follow the recommended guidelines with regards to Coronavirus precautions and social distancing in the studios and shop. As vaccinations become more available and the guidelines are updated, we will notify you of the changes as they apply to classes and dormitory housing.
Most of the same instructors are returning to teach at Sievers in 2021 with the exception of Janine Bajus, Diane Fitzgerald and Daryl Lancaster. We hope to see them when the time is right and perhaps even as a student!
We do have one new instructor in 2021, Francie Broadie. Francie has been a student at Sievers, taking classes from Diane Fitzgerald and Stephanie Robertson since 2009. She has been beading and teaching beadwork in the Midwest for the last 22 years including at the Bead and Button Show in Milwaukee and Bead Fest in Philadelphia. In her spare time she knits, sews, paints and dabbles in photography. Francie will offer a class in "Beadwork: Composing Components" in August.
One note to share at this time. We are planning to change the capacity of the dormitory to a maximum of 5 students. This will allow for additional living and storage space. (Does anyone remember the days of bunk beds and a total of 11 in the dorm?)
Again…Registration begins February 1st. Classes that receive more registrations during the first week (Monday, February 1 to Sunday, February 7 at 4pm Central Time) than have space available will be subject to a drawing and we will begin a waiting list for those classes. All registrations received during that registration week time frame will be treated equally, that is, there's no advantage to register at midnight on February 1st.
To see the 2021 list of classes, click Sievers Class List 2021.
Here's some of the classes being offered:
Shibori & Indigo Dyeing – Anne Landre – June 14-17
Baltic Knitting Extravaganza – Sandy De Master and Mary Germain – July 7-11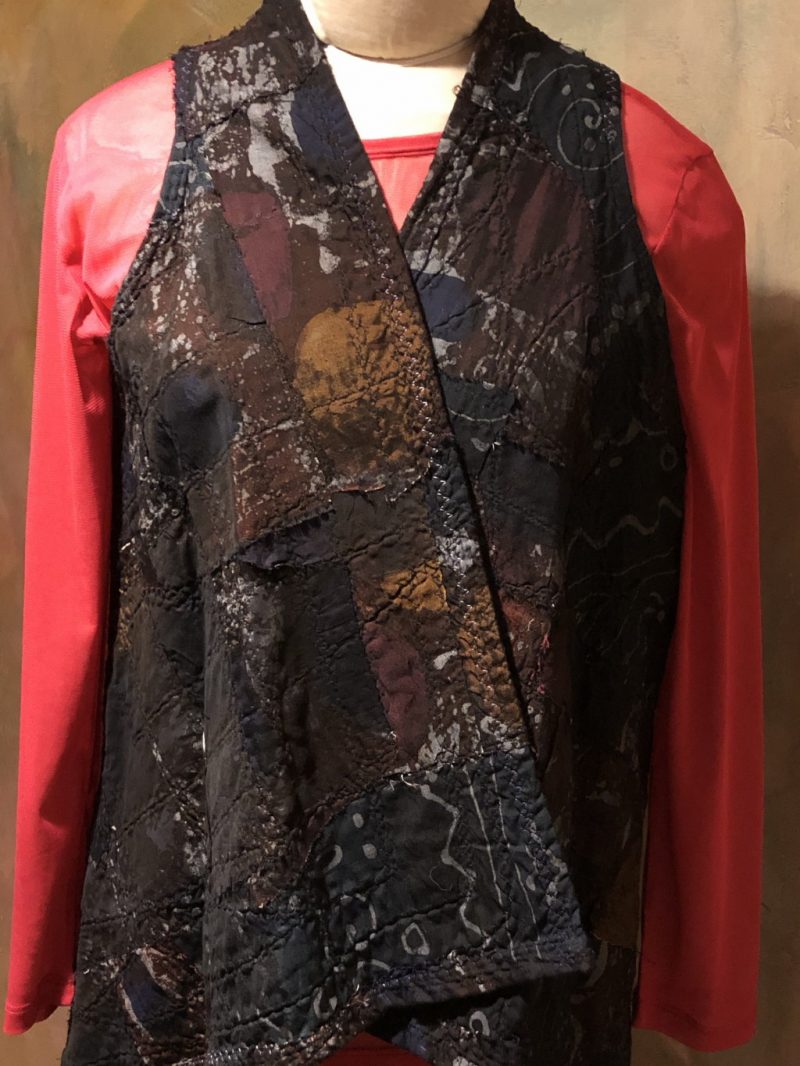 Sew a Patchy Vest – Mary Sue Fenner – July 24-26
Painted Warp – Lynn Novotnak – July 26-30
Beadwork: Composing Components – Francie Broadie – August 2-4
Fiber Blending for Spinners – Deb Jones – August 10-15
Nalbinding: Viking Mittens – Donna Kallner – September 13-16
Willow Harvest & Weave – Jo Campbell-Amsler – September 13-17
Boundweave – Lynn Stracka Schuster – September 17-22
Garment Sewing Studio – No Instructor – September 18-23
Sievers Scholarships are available towards class fees. Please contact us for information.
We've missed you and look forward to hearing from you! We'll leave you with a few Washington Island scenes from the past month.
Share Sievers with Friends...